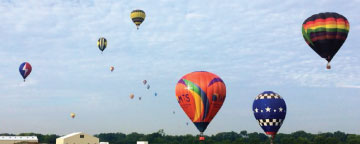 Come out and join us to see 20+ hot air balloons flying through the sky (weather permitting) and static displayed (inflated on the ground). You will be able to see them in all their glory and beautiful colors.
Due to Covid-19 regulations we are required to separate the crowds from the balloons. Hopefully next we can reopen our festival to the up close experience that we presented in 2019.
Whether you've never seen hot air balloons or your a Ohio Challenge veteran you will be in for a surprise this year. We are changing our format to give guest a closer experience than we ever have before.
We plan to have balloons flying as well as static displayed (inflated on the ground) through the festival. Guest will have opportunities to walk within feet of fully inflated balloons to get a true up close and personal view. You will have an opportunities to see the flames roar and talk to the balloon pilots for a true interactive experience.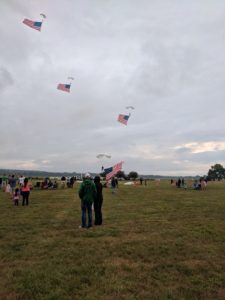 You will also see skydivers floating from the sky carrying giant american flags and possible fireworks strapped to their feet.